Petrino is one of the Chalkidi Villas traditional stone house in a seaside village, in privacy and with a beautiful view.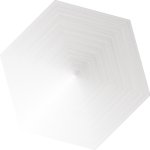 The exposed stonewalls and the beam ceilings form an eye-catching backdrop, creating an exotic and unique look.
Located on the first floor, living room has an additional small kitchen attached to with coffee maker. How convenient is that! 
A large space with two couches that can accommodate 8 people. Of course air conditioning and satellite TV, and free Wi-Fi modem.
A large kitchen / dining area, spacious and cozy, with a wooden table and a built-in seating couch. To enjoy your meal in style.
The large spaces, the wooden table and especially the impressive large arch above the cooking appliance, gives the sense of luxury and comfort.
The kitchen is fully equipped with a built -in kitchen bench, dining table, stove, fridge, freezer, microwave, dishwasher, toaster, etc. Next to the kitchen is a warehouse that features a washer machine, iron and first aid kit.
The bedrooms are a serene place for relief from everyday stress, providing conditions for quality rest in it.
Bedrooms 1 & 2 are located on the second floor and provide one bathroom while Bedroom 3 is on the ground floor and has a bathroom as well. All rooms are soundproofed with their windows offering views in all directions.
Private safe for your precious belongings, desk and speakerphone. The accommodation also includes a balcony with a brilliant view.
The villa has a lawn for both yards (front and back side), including private parking in the back. From the front balconies (2) you can enjoy the Mediterranean vista and the beach is just a hundred meters from the sea.
The stone-paved garden features Mediterranean plants and herbs and offers unobstructed views of the surroundings. Equipped within barbeque and outdoor furniture for your barbeque outdoor dinner or your lawn picnik.
You can swim, dive and also go sea skiing. Those who come on holiday with their own equipment will be useful to know that the hotel has a special area for drying and storing skis and diving equipment.