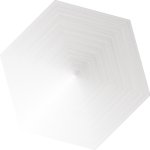 Lefko Villa is a 280 m2 residence with a surrounding space of 1800m2. From the moment you step into your residence, you'll feel welcomed and right at home, thanks to the inviting furnishings and decor.
Our spacious living room with relaxing colours, is excellent for the whole family with plush couches to watch a movie on the flat-screen TV, or grab a book and curl up in the cozy sofa.
Stylish with a minimalist flow to feel comfort, and able to concentrate only on things that matter most… to have a pleasant time!
Feel like home with free WiFi, satellite TV with CD/DVD player,  Air conditioning, fireplace and WC. Feel on your naked feet the tile/marble floor while playing with you kids.
The kitchen area was treated as as an extension of the living room / entertainment room, not as a service area.
A fabulous kitchen that looks like it's been dipped in rich Chantilly cream. Sharing brown elements, it is the perfect contrast to the all-white modern room. White gloss cabinetry gives this eclectiodern kitchen a clean and crisp look.
It is fully equipped with dining table, stove, fridge, freezer, dishwasher, microwave, coffee machine, toaster, electric kettle etc. and provides all the amenities to serve all the guests of the house.
The villa features 6 comfortable bedrooms with soundproof. At the ground floor you will find bedrooms 1 and 2 which share a bathroom with a power shower. The rest of the rooms are on the first floor.
Bedrooms 3 and 6 feature en suite bathrooms with shower, bedroom 4 has a private bathroom with shower and bedroom 5 has an en suite bathroom with a bathtub.
Almost all-white modern bedrooms speaks of high-end hotel luxury and travel to sun-bleached Mediterranean locales. The streamlined architectural lines of the bedrooms let you know you don't have to think about anything.
Enjoy the soothing sounds of Mediterranean Sea waves and magnificent coast view. A beachfront retreat, on a stunning crowd-free private like beach, on Vourvourou bay.
GARDEN & BARBECUE? YES PLEASE!
A fabulous garden at the front with a barbecue, wood oven and a kiosk, ideal for families and children. At the back there is a private parking.
Having your dinner near by sea it is a dream to come true since our Villa is equipped with pergola, outdoor furniture, outdoor dining area, picnic area and everything you need. Late dinner parties of course are allowed. You are in Greece after all!